Fabric Club is a quarterly mail out of fabrics (16 x 25cm squares of yarn-dyed fabric). By joining the fabric club you also qualify for 10% off all yarn-dyed fabrics when you shop with BeBe Bold. For more information on the fabric club email us by using our contact form or directly HERE.
This selection of Sakizomemomen boasts beautiful textured flowers and will be the perfect woven fabric for patchwork and soft furnishing. Ranging from warm deep colours to pastels with gentle flower designs, this selection has a unique feel.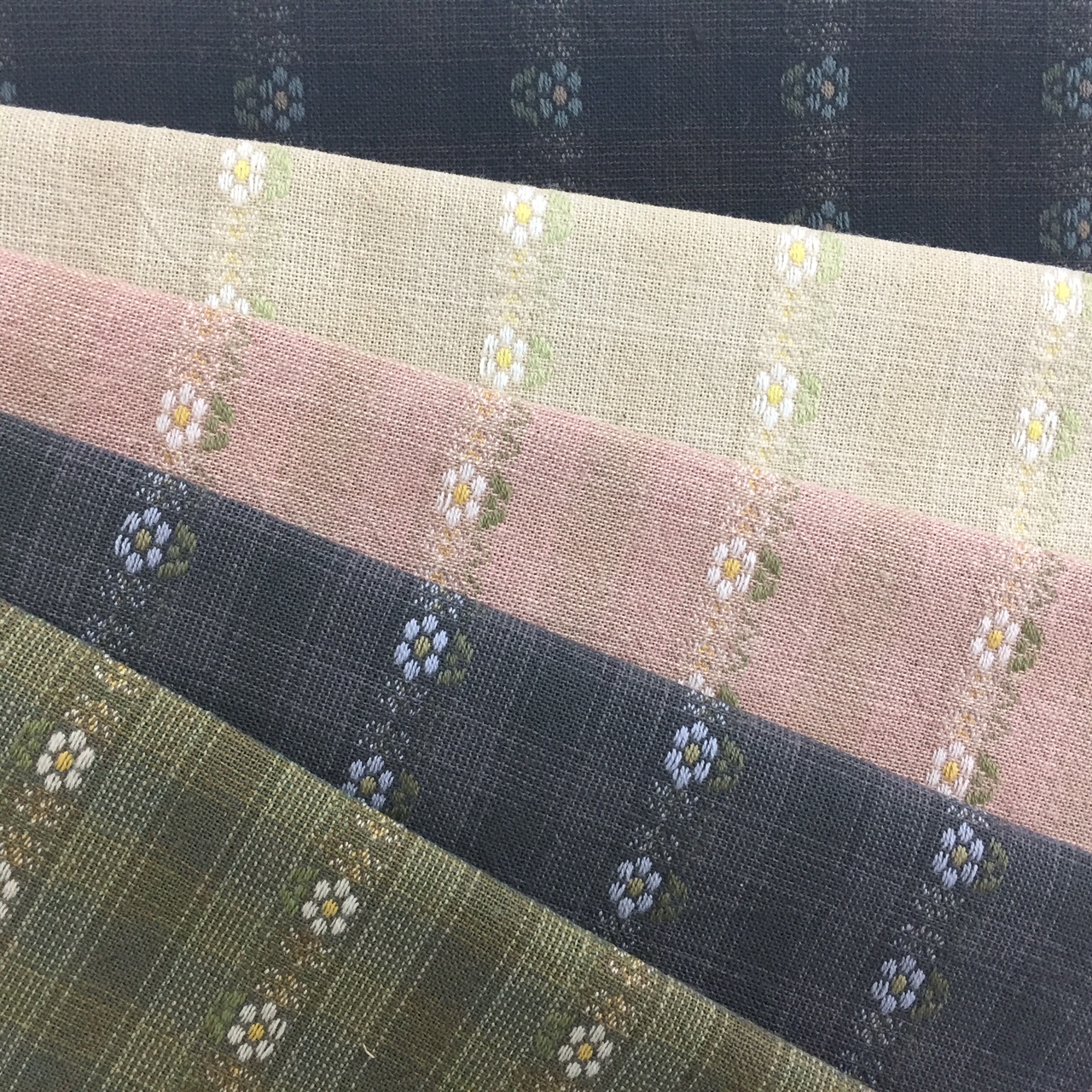 The Lattice series features woven diamonds that will give an added texture to your project, it is perfect in parallel with plain or picturesque designs.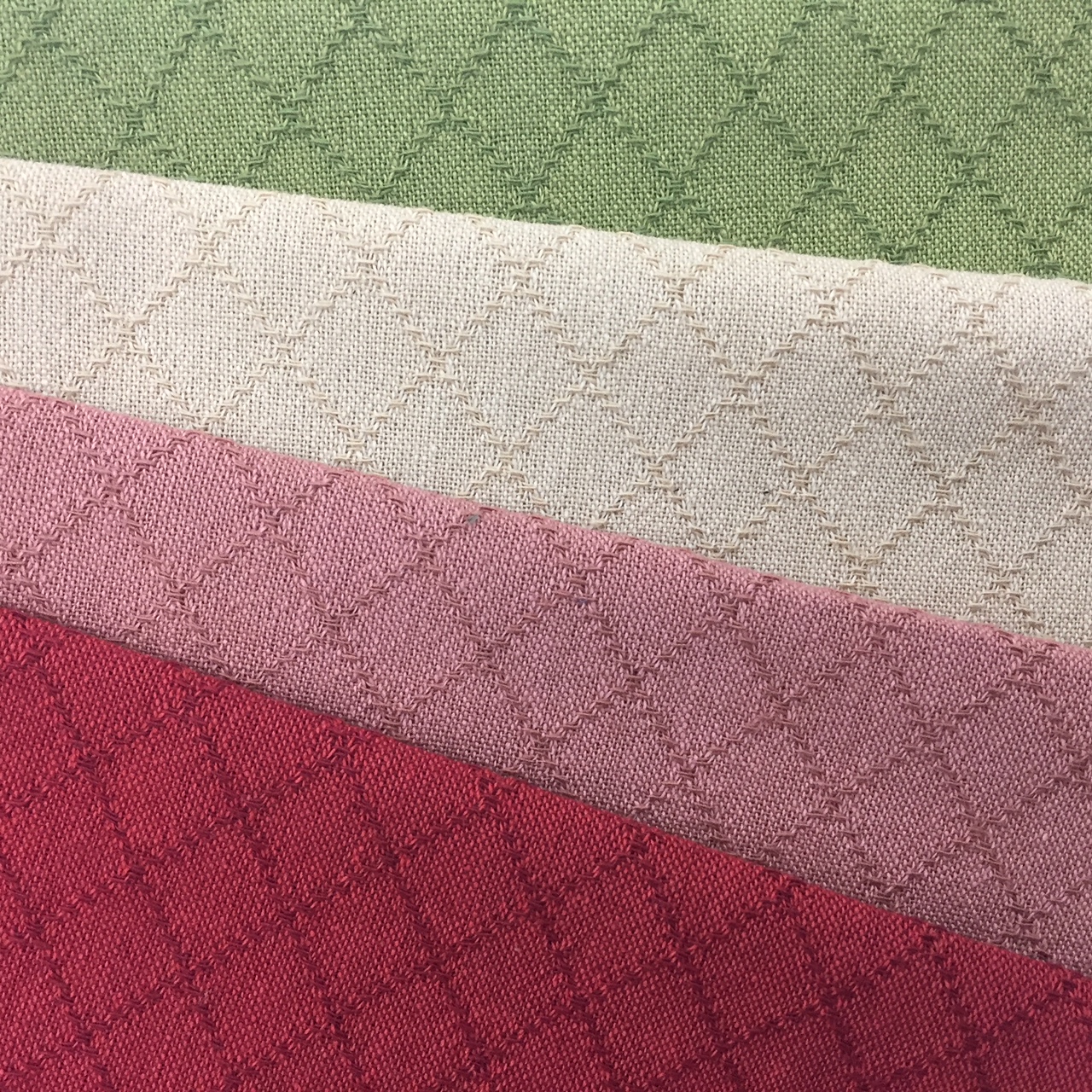 Undulating checks are subtly moving across the colourful landscape of this amazing fabric. Because of the way it is woven this fabric has the same aspect on both sides. The choice of colours is just exquisite and you will not be disapointed.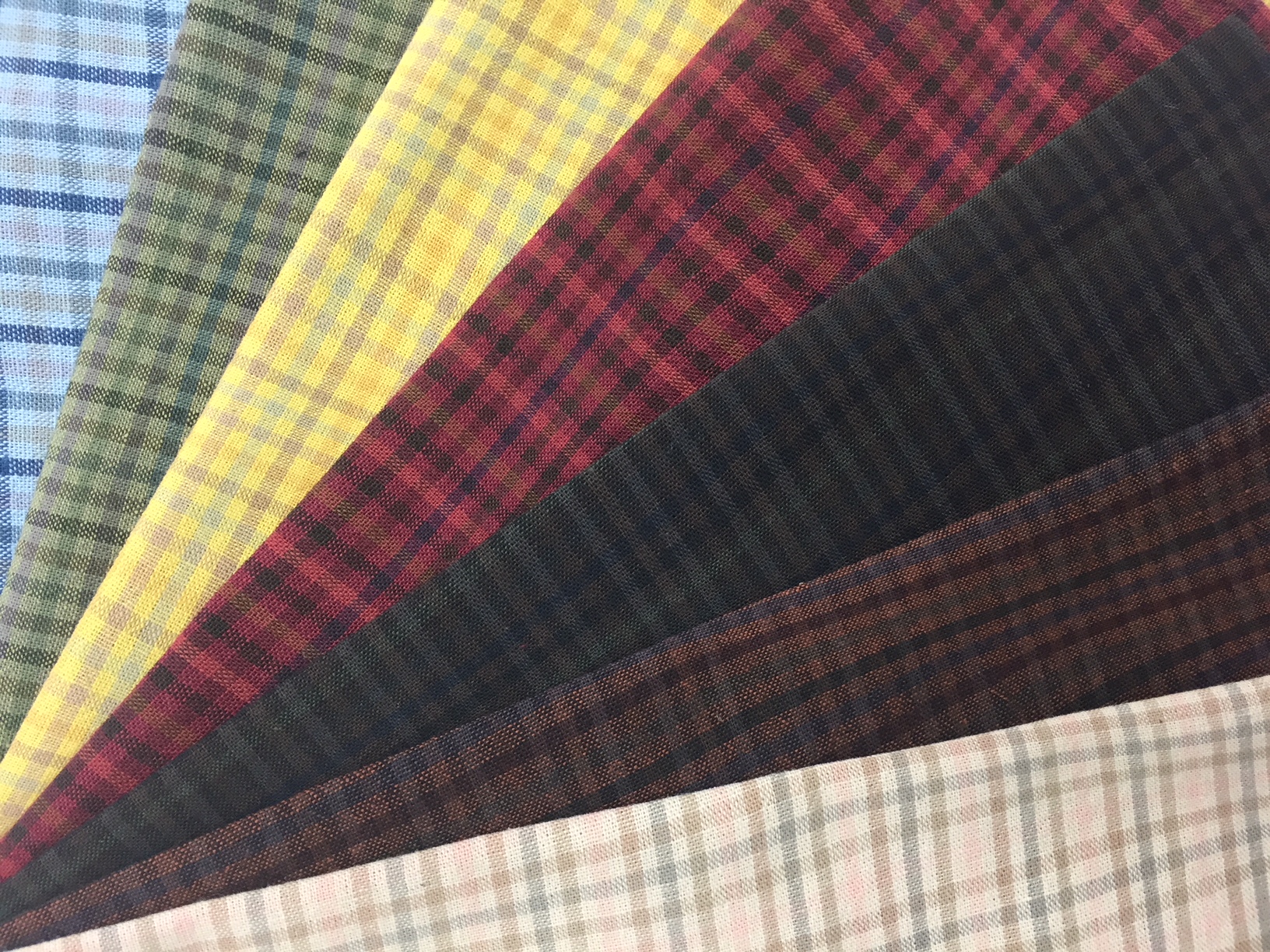 The BeBe Bold Fabric Club is a great way to get a range of fabrics from Olympus new each season. We would love it if you sent us photos of your projects created with fabrics you have received from Fabric Club and we can share them in future blog posts.